Nursing - Pediatric Nurse Exam Study Guide
---
The certified Pediatric nurse is a registered nurse who is intended to provide care to the pediatric patients. Their job may include the performing of nursing assessments, medications, treatment interventions and education of the patient and family.
Eligibility for Pediatric Nurse Exam
---
The candidate must own a current unrestricted registered nurse license.
The candidate must have 1800 hours of pediatric clinical practice within the last two years as a registered nurse.
Format for Pediatric Nurse Exam
---
It is a computer based multiple choice examination that consists of 175 questions among which 150 questions are scoring while the other 25 are pretest questions for future references. The examination lasts for around three hours. The content matter of the examination covers the following areas.
Development/Behavioral Sciences
Communication
Nursing Process
Basic and Applied Science
Educational Principles and Strategies
Life Situations and Adaptive/Maladaptive Resources
Health Maintenance, Promotion, and Wellness
Management/Leadership
Research
Legal and Ethical Issues
Study Guide and Preparation for Pediatric Nurse Exam
---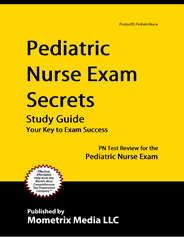 Striking good score is the only key that can take you beyond this examination and for that you need to prepare yourself very well for the examination. Make sure you are clear with all the concepts and terms and terminologies of the examination. For better preparation you can take the help of Pediatric study guide. This will take you a step closer to the examination content and latest examination format and will also allow you prepare yourself for the examination. Besides that you also need to work hard, prepare a revision plan and manage your time between different subjects.
Pediatric Nurse Study Guide
How to Prepare for Multiple Choice Questions
---
Tips and tricks that can help you prepare for multiple choice questions and increase your mark. Prepared by professionals these tricks help you excel in Pediatric Nurse Exam multiple choice exam.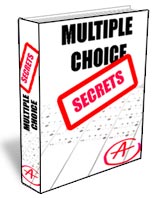 Pediatric Nurse Exam Multiple Choice Strategies Guide