NursingCCRN -Critical Care Nursing Exam Study Guide
---
The CCRN certification allows the nurses to work with critically ill patients. Nurses with the CCRN certification are to work in an intensive care unit , trauma units of surgical intensive care units.
Eligibility for Critical Care Nursing Exam- CCRN
---
In order to earn a CCRN certification the candidate must have a current Licensure as an RN or APRN in US. The license should not be bound with any kind of restriction that decreases its functionality and the nurse should not have any formal discipline taken against her.
Format for Critical Care Nursing Exam - CCRN
---
The CCRN exam consists of 150 multiple choice questions that cover issues like critical and acute care for adults and children. Out of these 25 questions are pretest questions as they are for the future references. A major portion of the test involves clinical judgement while the candidates knowledge regarding the ethics and professional caring are also tested. The exam lasts for around three hours.
The Clinical Judgement section covers the following topics:
Cardiovascular
Pulmonary
Endocrine
Haematology and Immunology
Neurology
Gastrointestinal
Renal
Multi-system
Professional Caring and Ethical Practice portion of the exam covers following areas:
Advocacy and Moral Agency
Caring Practices
Collaboration
Systems Thinking
Response to Diversity
Clinical Inquiry
Facilitation of Learning
---
Free CCRN Exam Practice Questions
---
CCRN Exam Neonatal Critical Care Free Sample Questions
CCRN Exam Pediatric Critical Care Free Sample Questions
CCRN Exam Adult Critical Care Free Sample Questions
---
Study Guide and Preparation for Critical Care Nursing Exam - CCRN
---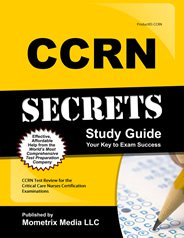 By clearing the CCRN exam you can begin your career as a certified nurse in extensive care unit. But for that you first have to go through this very rigorous CCRN exam. For reference you can use a CCRN study guide. This will give you a better idea of the concepts of the examination and also will let you know the exam format that will help you prepare your study schedule and maximize your working potential.
CCRN Study Guide
How to Prepare for Multiple Choice Questions
---
Tips and tricks that can help you prepare for multiple choice questions and increase your mark. Prepared by professionals these tricks help you excel in Critical Care Nursing Exam multiple choice exam.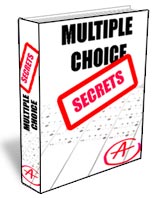 CCRN Multiple Choice Strategies Guide