Certified Nurse Educator Examination CNE Test Preparation Study Guide
---
The Certified Nurse Educator(CNE) Certification Exam was introduced by the National League for Nurses in the year 2001 with the mission to recognize excellence in the advanced speciality role of the academic nurse educator. The Scope of Practice for Academic Nurse Educators defines academic nurse educator as "the facilitation of learning through curriculum design, teaching, evaluation, advisement, and other activities undertaken by faculty in schools of nursing"
Format For Certified Nurse Educator(CNE) Certification Exam:
---
Certified Nurse Educator Exam is available in two formats
Computer Based Testing (CBT):
This format came into effect from January 2006 and is available at AMP assessment centres throughout United States.
Paper And Pencil:
This format may be administered based on candidate interest.
The CNE examination evaluates the candidates knowledge about the nurse educator role. The examination consists of 150 questions out of which 130 questions add to the candidates scorecard. The rest 20 questions are pretest questions. Pretest questions are added with the purpose to determine if the items are fair or not
The examination consists of multiple choice questions written at three different levels:
1)Recall: The ability to recall a specific information
2)Application: The ability to comprehend and apply knowledge to situations
3)Analysis: The ability to analyze information and determine solutions or to evaluate the usefulness of a solution .
Following are the main content areas and their total weightage included in the examination:
Facilitate Learning 25%
Facilitate Learner Development and Socialization 11%
Use Assessment and Evaluation Strategies 15%
Participate in Curriculum Design and Evaluation of Program Outcomes 19%
Pursue Continuous Quality Improvement in the Academic Nurse Educator Role 12%
Engage in Scholarship, Service and Leadership Function as a Change Agent and Leader 8%
Engage in Scholarship of Teaching 5%
Function Effectively within the Institutional Environment and the Academic Community 5%
Study Guide and Preparation for Certified Nurse Educator(CNE) Certification Exam:
---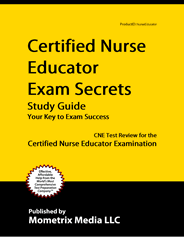 While preparing for the Certified Nurse Educator(CNE) Certification Exam you are to make sure that you are covering each and every topic of the subject. You can take the references from the CNE study guide that will allow you familiarize with the examination format and prepare well for the examination.
CNE Study Guide
How to Prepare for Multiple Choice Questions
---
Tips and tricks that can help you prepare for multiple choice questions and increase your mark. Prepared by professionals these tricks help you excel in Certified Nurse Educator multiple choice exam.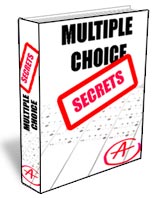 CNE Multiple Choice Strategies Guide