Nursing- CEN - Certified Emergency Nursing Exam Study Guide
---
The Board of Certification for Emergency Nursing (BCEN) offers the Certified Emergency Nursing examination. With the successful attempt of this examination the candidates will be eligible to work as a certified emergency nurse for four years and may use the certification as long as the certification goes. This examination is sponsored under the emergency exam association.
Eligibility for Certified Emergency Nursing Exam- CEN
---
The candidates appearing for the CEN examination must be a registered nurse carrying an unrestricted license or have a nursing certificate that is equivalent to registered nurse in United States.
Format for Certified Emergency Nursing Exam - CEN
---
This exam is a computer based multiple choice examination. It has 175 questions in total out of which 150 questions are scored while the other 25 questions are for the future reference. The total testing lasts for around three hours. The topics covered in the examination are:
Cardiovascular tasks
Respiratory tasks
Neurological tasks
Emergency tasks
Wound tasks
Multi system tasks
Patient care management task
Professional issue tasks, obstetrical tasks
Gastro intestinal tasks etc
---
Free CEN Exam Practice Questions
---
CEN Exam Free Sample Questions
---
Preparation and Study Guide for Certified Emergency Nursing Exam - CEN
---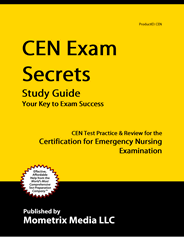 Paper sets are simple but tricky that just needs some intelligence of mind to solve. So you need to prepare yourself regarding each and every aspect of the exam. For reference you can go for a CEN study guide that will help you understand the examination in a better way. This will help you know the exact format of the examination and will let you optimize your preparation for the examination.
CEN Study Guide
How to Prepare for Multiple Choice Questions
---
Tips and tricks that can help you prepare for multiple choice questions and increase your mark. Prepared by professionals these tricks help you excel in Certified Emergency Nursing multiple choice exam.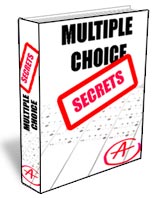 CEN Multiple Choice Strategies Guide