Nursing CRRN -Certified Rehabilitation Registered Nurse Exam Study Guide
---
Certified rehabilitation registered nurse or formally known as the CRRN is the exam administered and directed by rehabilitation nurse certification board (RNCB). These nurses indicate special level of nursing that cares for the patients suffering under physical rehabilitation. These nurses have high practices and they are expert in handling critical patients going through several disabilities and illness.
Eligibility for CRRN - Certified Rehabilitation Registered Nurse Exam
---
To become CRRN it is required that an applicant must be a registered nurse. He/ she must have at least two years experience in the field of rehabilitation nursing within last five years period.
Format for CRRN - Certified Rehabilitation Registered Nurse Exam
---
It is a computer based multiple choice examination that is taken twice a year. The fees granted for the exam is $235 for those having membership under ARN i.e. Association of rehabilitation nurses and $325 for non-member of ARN. The exam paper is based on the set of 175 questions out of which 150 questions are set for actual scoring and rest of 25 questions are kept for future references. The examination contents for the exam are following-
Legislative
Economic
Ethical and legal issues
Functional health patterns may include
Theory
Physiology
Assessments
Standards of care
Interventions in individuals with injury, chronic illness, and disability
Study Guide and Preparation For CRRN - Certified Rehabilitation Registered Nurse Exam
---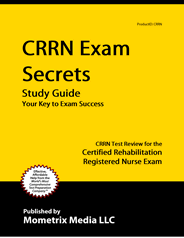 Certified rehabilitation registered nursing is one of the good career opportunities for any one seeking health care employment. If you score well in your exams you can enhance in your life with so many new things. For better preparation you can choose the best CRRN study guides allowing you make better preparation for the examination and optimize your scoring.
CRRN Study Guide
How to Prepare for Multiple Choice Questions
---
Tips and tricks that can help you prepare for multiple choice questions and increase your mark. Prepared by professionals these tricks help you excel in Certified Rehabilitation Registered Nurse multiple choice exam.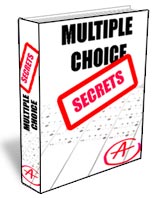 CRRN Multiple Choice Strategies Guide