Nursing NPS - Neonatal/ Pediatric Respiratory Care Specialty Exam Study Guide
---
The neonatal/pediatric respiratory care Specialty exam is conducted by the National Board for Respiratory Care (NBRC). This examination accesses the knowledge of the candidate in the area of neonatal pediatric respiratory care.
Format for NPS - Neonatal/ Pediatric Respiratory Care Specialty Exam Study Guide
---
The NPS is a computer based examination that consist of 140 multiple choice questions out of which only 120 are scoring while the other 20 questions are for the future references. The examination focuses on the cognitive ability of the candidate. The applications are invited online and the examination fee for the first time appearing candidates is $250 and for re credentialing candidates it is $ 220. The examination lasts for around 3 hours.  The examination content covers the subject matters of clinical data, equipment and therapeutic practices. The NPS certification lasts for around five years and can be renewed either by continued education or by retaking the same accreditation examination.
Study Guide and Preparation for NPS - Neonatal/ Pediatric Respiratory Care Specialty Exam
---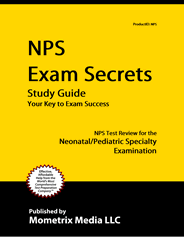 The Neonatal or pediatric respiratory care exam is a specialty exam. This requires a deep knowledge of the examination content and of course one also need to be very skilled with the problem solving. A reference to the NPS study guide will allow you prepare well for the examination and get closer to the examination format. This will also help you raise your preparation to your potential and make a good performance in the examination.
NPS Study Guide
How to Prepare for Multiple Choice Questions
---
Tips and tricks that can help you prepare for multiple choice questions and increase your mark. Prepared by professionals these tricks help you excel in Neonatal/ Pediatric Respiratory Care Specialty Exam multiple choice exam.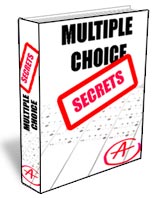 NPS Multiple Choice Strategies Guide