GRE - Graduate Record Examination Study Guide
---
The Graduate Record Examination is a stringent test, and is often used by the graduate schools in their selection procedure. The GRE test ensure that the applicants and candidates appearing for entrance in graduate schools have well rounded general knowledge and good academic research and critical analysis skills.
GRE Graduate Record Exam Format
---
The graduate record examination or the GRE is a computer based examination and consists of three sections
•  Verbal Reasoning:   This 30 minutes long section includes 30 multiple choice questions, and grammatical skills of the candidate are tested.
•  Quantitative Reasoning:   This is again a multiple choice question based exam that contains 28 questions and the total time allotted is 45 minutes. This section evaluates the data analysis skills of the candidate.
•  Analytical Writing:   This section has two written assignments. The issue task lasts for 45 minutes, and the argument task having only one question, is 30 minutes long.
The verbal and quantitative sections are adaptive. The test may also contain a pretest section, used to standardize future test questions but their scores are not counted in the final grade.
Study Guide And Preparation Tips For GRE Graduate Record Examination
---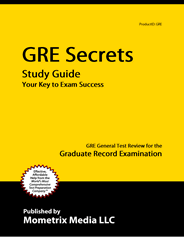 A Complete GRE Graduate Record Examination study guide that includes sample questions, test tips and a complete study plan prepared by a team of expert and dedicated researchers. Cost-effective and qualified exam help from a committed exam preparation company
GRE Graduate Record Examination Study guide
How to Prepare for Multiple Choice Questions
---
Tips and tricks that can help you prepare for multiple choice questions and increase your mark. Prepared by professionals these tricks help you excel in Graduate Record Examination multiple choice exam.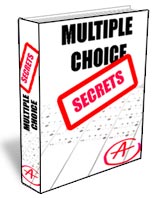 GRE Multiple Choice Strategies Guide