Reading Instruction Competence Assessment RICA Test Preparation Study Guide
---
The Reading Instruction Competence Assessment(RICA) was developed California Commission on Teacher Credentialing(CCTC) under Educational Code Section 44283 with the aim to measure an individual's knowledge skill and ability related to reading instruction. The administration is undertaken by Evaluation Systems.
RICA is developed with the purpose to ensure that California-trained candidates possess the knowledge and skills important for the provision of effective reading instruction to students.
Format Of Reading Instruction Competence Assessment(RICA):
---
There are two subtests in the Reading Instruction Competence Assessment- the RICA Written Examination and the RICA Video Performance Assessment.
Total 70 multiple-choice questions are asked from the content areas that are arranged in the following five domains:
RICA Domain 1:
It includes Planning, Organizing, and Managing Reading Instruction Based on Ongoing Assessment. It contributes 10 questions to the examination constituting 10%.
RICA Domain 2:
It includes Word Analysis and constitutes 33% of the examination by contributing 24 questions.
RICA Domain 3:
Fluency is covered in this domain, which contributes 8 questions to the examination.
RICA Domain 4:
It includes Vocabulary, Academic Language, and Background Knowledge. It contributes 15 questions to the examination constituting 20%.
RICA Domain 5:
It covers the Comprehension section. It contributes 13 questions to the examination constituting 23%.
Study Guide and Preparation for Reading Instruction Competence Assessment(RICA):
---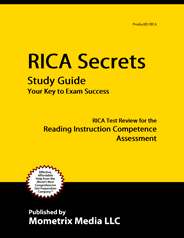 A Complete RICA study guide that includes sample questions, test tips and a complete study plan prepared by a team of expert and dedicated researchers. Cost-effective and qualified exam help from a committed exam preparation company
RICA Study Guide
How to Prepare for Multiple Choice Questions
---
Tips and tricks that can help you prepare for multiple choice questions and increase your mark. Prepared by professionals these tricks help you excel in Reading Instruction Competence Assessment multiple choice exam.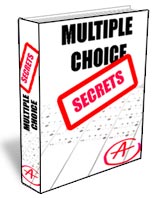 RICA Multiple Choice Strategies Guide