Regents Examination Test Preparation Study Guide
---
The biology regents exam was changed to the Living Environment Regents Examination in June 2001. The new examination is composed of four parts.
Part A : questions in this part are offered in multiple choice format.
Part B : questions in this part include multiple choice questions, short answer questions, and a graph.
Part C : This part comprises of constructed response questions which may include short answers or essay questions.
Part D : This part consists of questions based on the required state labs and includes mixed format questions.
The complete examination consists of the questions carrying approximately 85 marks.
Study Guide and Preparation for Regents Examination
---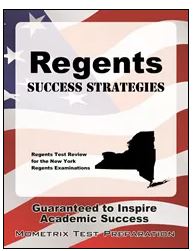 A Complete Regents Examination study guide that includes sample questions, test tips and a complete study plan prepared by a team of expert and dedicated researchers. Cost-effective and qualified exam help from a committed exam preparation company
Regents Examination Study Guide
How to Prepare for Multiple Choice Questions
---
Tips and tricks that can help you prepare for multiple choice questions and increase your mark. Prepared by professionals these tricks help you excel in Regents Examination multiple choice exam.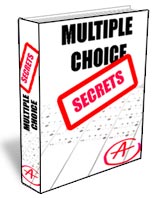 Regents Examination Multiple Choice Strategies Guide