Registered Dietitian (RD) Exam Test Preparation Study Guide
---
The Registered Dietitians Exam is aimed at testing a candidate's knowledge in several common areas of dietitian profession. It is an entry level test for a candidate seeking for a career as a dietitian.
Format Of The Registered Dietitians (RD) Exam:
---
The RD exam is offered in a computer-based format. The exam consists of 125 multiple-choice questions of which 100 are scored while 25 are pre test questions. The following subject areas are included in the examination:
Food and Nutrition Sciences:
Food Science and Nutrient Composition of Foods
Nutrition and Supporting Sciences
Nutrition Care Process and Model Complex Conditions
Nutrition Screening and Assessment
Nutrition Diagnosis
Nutrition Intervention (Planning and Intervention)
Nutrition Monitoring and Evaluation
Counseling, Communication, Education, and Research
Counseling and Communication
Education and Training
Research
Foodservice Systems
Menu Planning
Procurement, Production, Distribution, and Service
Sanitation and Safety
Facility Planning
Management
Human Resources
Finance and Materials
Marketing Products and Services
Functions and Characteristics
Quality Improvement
Study Guide And Preparation Tips For The Registered Dietitian (RD) Exam:
---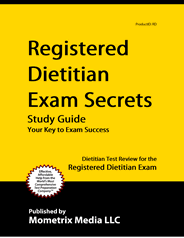 While preparing for the Registered Dietitian Exam you are to make sure that you are covering each and every topic of the subject. You can take the references from the RD study guide that will allow you familiarize with the examination format and prepare well for the examination.
RD Study Guide
How to Prepare for Multiple Choice Questions
---
Tips and tricks that can help you prepare for multiple choice questions and increase your mark. Prepared by professionals these tricks help you excel in Registered Dietitian multiple choice exam.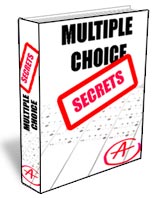 RD Multiple Choice Strategies Guide