Private Investigator (PI) License Examination Test Preparation Study Guide
---
Private Investigator (PI) License Examination is conducted by the Bureau of Security and Investigative Services. The general requirements to get credentialed as a Private Investigator are:
The candidate must be at least 18 years old.
Candidate must have three years of compensated experience and should have done not less than 6,000 hours in investigative work
Candidate must be a graduate in criminal law, criminal justice or police science.
Candidate must Pass the PI written exam.
Candidate must undergo a criminal history review.

Format Of The Private Investigator Exam:
---
The Private Investigator exam is conducted in a multiple choice format. The subject areas included in the exam are:
Planning (19%)
Information Gathering (22%)
Surveillance (4%)
Analysis (15%)
Reporting (18%)
Trial Preparation (10%)
Ethics (12%)
The time allotted to finish the examination is 2.5 hours. The candidate must successfully answer at least 70% of the questions.
Private Investigator (PI) License Examination Study Guide
---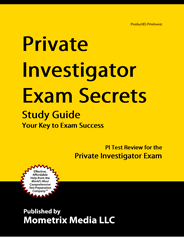 A Complete PI study guide that includes sample questions, test tips and a complete study plan prepared by a team of expert and dedicated researchers. Cost-effective and qualified exam help from a committed exam preparation company
Private Investigator Study Guide
How to Prepare for Multiple Choice Questions
---
Tips and tricks that can help you prepare for multiple choice questions and increase your mark. Prepared by professionals these tricks help you excel in Private Investigator multiple choice exam.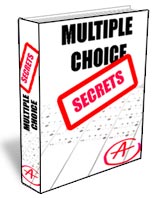 PI Multiple Choice Strategies Guide