Occupational Therapy- NBCOT-OTR - Occupational Therapist Registered Exam Study Guide
---
National board for certification in occupational therapy offers the occupational therapist registered examination for certification and licensing purposes. This will allow you to work as a registered therapist.
Eligibility for NBCOT-OTR - Occupational Therapist Registered Exam
---
Before the candidates participate in this competition they must adhere with some of the limited facts. He or she must have completed their official academic program for occupational therapy. Candidate must provide all the documentation to NBCOT registered from the school registrar regarding all the obligations.
Format for NBCOT-OTR - Occupational Therapist Registered Exam
---
The criterion for the above referred exam is computer based. The exam is formatted on the basis of 200 multiple choice questions. Out of these 30 questions are kept under the future references and rest of the questions will be taken under the scoring. Unmarked answers are not counted in the final score so if you are marking the correct answers only then you will be able to optimize your score.  The contents for the preparation of the exam are as following
Evaluate an individual or group to identify needs and priority
Develop an intervention plan addressing occupational needs
Implement occupationally meaningful interventions
Provide occupational therapy services addressing the needs of populations
Manage, organize, and promote occupational therapy services
Study Guide and Preparation for NBCOT-OTR - Occupational Therapist Registered Exam
---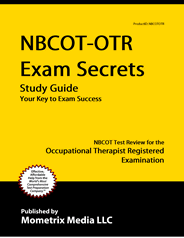 A Complete NBCOT-OTR - Occupational Therapist Registered Exam study guide that includes sample questions, test tips and a complete study plan prepared by a team of expert and dedicated researchers. Cost-effective and qualified exam help from a committed exam preparation company.
NBCOT-OTR Study Guide
How to Prepare for Multiple Choice Questions
---
Tips and tricks that can help you prepare for multiple choice questions and increase your mark. Prepared by professionals these tricks help you excel in Occupational Therapist Registered Exam multiple choice exam.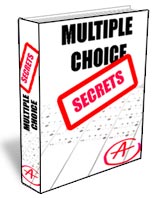 NBCOT-OTR Multiple Choice Strategies Guide