Occupational Therapy- NBCOT-COTA - National Board for Certification in Occupational Therapy - Certified Occupational Therapy Assistant Exam Study Guide
---
National board for certification in occupational therapy is a licensure provided to those that pass NBCOT exam to become certified occupational therapist assistant (COTA). These exams isnt confined to receiving the certificate alone, besides this it has been created to access the skills and knowledge who wish to be employed in the field as an occupational therapist.
Eligibility for COTA - Certified Occupational Therapy Assistant Exam
---
Before a candidate presents himself for this testing exam he or she must be having qualified experiences under the accredited academic program fulfilling all kind of necessary obligations followed by the school registrar regarding the candidate eligibility and code of conduct.
Format for COTA - Certified Occupational Therapy Assistant Exam
---
NBCOT exam is adaptive computer based testing. 15 minutes are granted to the candidates to check over the tutorial before taking this exam. Despite of this, the exams runs over the period of four hours for the whole test. Set of questions are prepared on the source of multiple choice questions around total count of two-hundred out of which thirty questions are kept for future references. Raw scoring procedures are followed simultaneously. Candidate is given an open right to make alterations as many times he or she requests to computer within the time scheduled remains. Candidate that leaves the answering for the question will not be counted under marking. The contents to be revised for the code of examination are mentioned as below-
Evaluation of needs and priorities
Developing intervention plans
Implementing interventions
Providing OT services for the occupational performance needs or the population
Managing, promoting and organizing OT services
Study Guide and Preparation for COTA - Certified Occupational Therapy Assistant Exam
---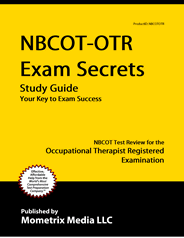 A Complete Certified Occupational Therapy Assistant Exam that includes sample questions, test tips and a complete study plan prepared by a team of expert and dedicated researchers. Cost-effective and qualified exam help from a committed exam preparation company.
NBCOT-COTA Study Guide
How to Prepare for Multiple Choice Questions
---
Tips and tricks that can help you prepare for multiple choice questions and increase your mark. Prepared by professionals these tricks help you excel in National Board for Certification in Occupational Therapy - Certified Occupational Therapy Assistant multiple choice exam.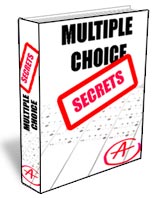 NBCOT-COTA Multiple Choice Strategies Guide