Certified Forester Certification Examination CF Test preparation Study Guide
---
The Certified Forester exam is offered by the society of American Foresters in order to assess whether the candidates have the required ability and qualifications to practice as a certified forester. The exam also assesses whether or not the candidate has the skills to apply his knowledge in the right direction.
Format of the Certified Forester Certification Examination CF
---
The certified Forester exam consists of 150 multiple choice question The format of the certified forester exam is prepared keeping in mind the fact that the questions must not be regional in nature.The questions in the exam are:
1. developed by working foresters,
2. prepared to satisfy the test specifications of a job analysis,
3. are referred from current Forestry resources and
4. are validated by experienced foresters.
The time allotted to complete the examination is 3 hours.
Study Guide and Preparation for the Certified Forester Certification Examination CF
---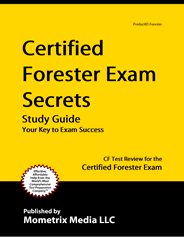 A Complete Certified Forester Certification Examination study guide that includes sample questions, test tips and a complete study plan prepared by a team of expert and dedicated researchers. Cost-effective and qualified exam help from a committed exam preparation company.
CF Study Guide
How to Prepare for Multiple Choice Questions
---
Tips and tricks that can help you prepare for multiple choice questions and increase your mark. Prepared by professionals these tricks help you excel in Certified Forester multiple choice exam.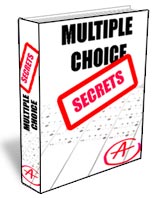 CF Multiple Choice Strategies Guide