Therapist - ACE - Addiction Counseling Exam Study Guide
---
Addiction counseling exam (ACE) is examined for those candidates who are willing to acquire certificate from national boards of drugs and alcohols abuses. Drug addiction counselors help the patients who are struggling with their life through chemical dependency.
Eligibility for ACE - Addiction Counseling Exam
---
A candidate must possess at least three years of control experience in the field of alcoholism or as a drug counselor.
He must have completed through 270 hours of training in educational areas under the drug alcoholism. He must possess six hours of ethical training.
Format for ACE - Addiction Counseling Exam
---
The exam is offered three times in the year in the month of March, July, and November and the applicant must fill the documents within the time period of sixty days before the renewal of exam. The test is designed on the typical assessment of multiple choice questions on the total count of 250. Contents permitted for the deep preparation of the exam are stated as follows-
Pharmacology of psychoactive substances
Counseling practices and procedures
Theoretical basis of counseling
Professional issues related to the treatment of drug abuse and  alcoholism addictions
Study Guide and Preparation for ACE - Addiction Counseling Exam
---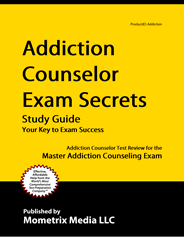 Since the ACE exam covers tough subjects similarly the concepts covered require immense knowledge on the subjects. So you have to make a revision plan so as to allocate your time in a better way and make your wishes to be filled. You can also refer a Addiction Counseling Exam study guide that will let you better your preparation and also make a manage your time between the various subjects. This will allow you maximize your potential and gain a good performance in the examination. Above and all besides the study guides you can take the reference of flash cards and test practice question papers for better result.
ACE Study Guide
How to Prepare for Multiple Choice Questions
---
Tips and tricks that can help you prepare for multiple choice questions and increase your mark. Prepared by professionals these tricks help you excel in Addiction Counseling Exam multiple choice exam.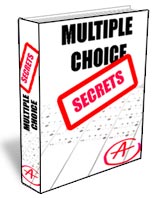 ACE Multiple Choice Strategies Guide